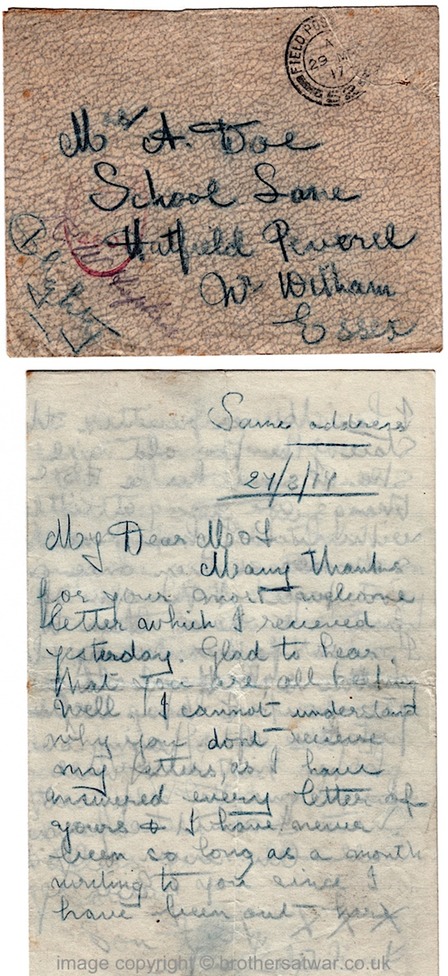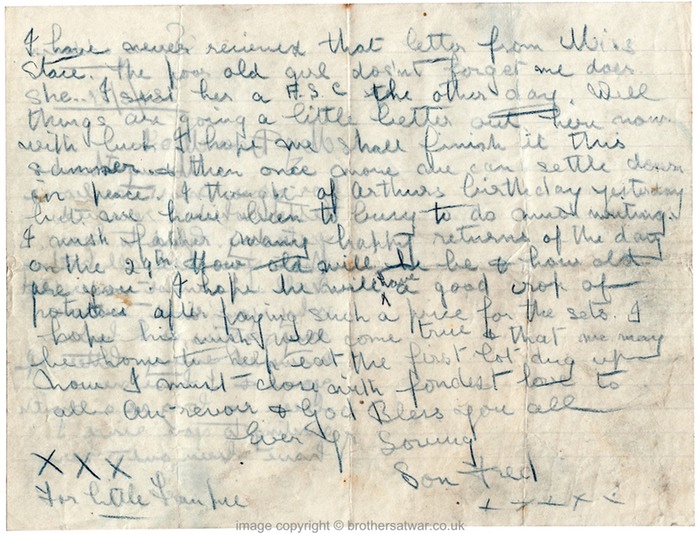 Fred 96
Same address

27th March 1917
My Dear M & F,
Many thanks for your most welcome letter which I received yesterday. Glad to hear that you are all keeping well. 
I cannot understand why you don't receive my letters as I have answered every letter of yours and I have never been so long as a month writing to you since I have been out here. 
I have never received that letter from Miss Stace. The poor old girl doesn't forget me does she? I sent her a FSC [Field Service Card] the other day.
Well things are going a little better out here now. With luck I hope we shall finish it this summer and then once more we can settle down in peace. 
I thought of Arthur's birthday yesterday but we have been too busy to do much writing. 
I wish Father many happy returns of the day on the 29th. How old will he be and how old are you?
I hope he will have a good crop of potatoes after paying such a price for the sets. I hope his wish will come true and that we may be home to help eat the first lot dug up. 
Now I must close with fondest love to all. 
Au revoir and God bless you all. 
Ever your loving son,
Fred
xxx
xxx
For little Frankie