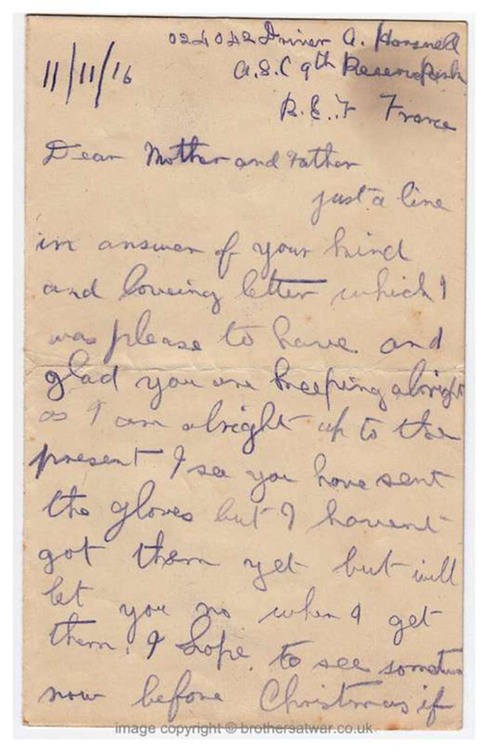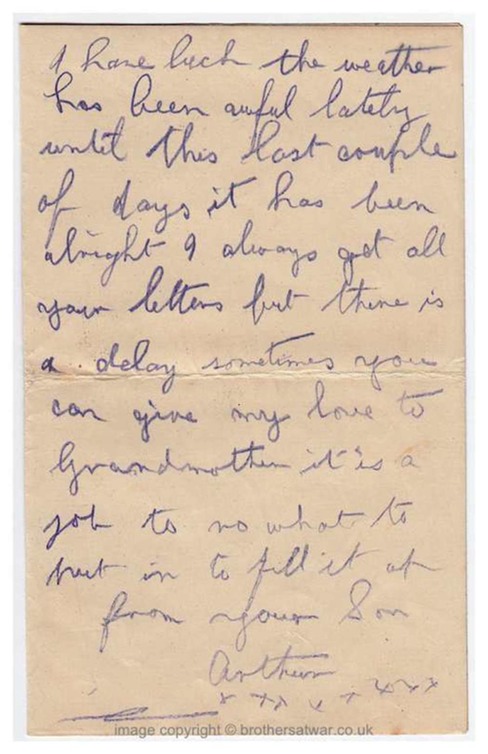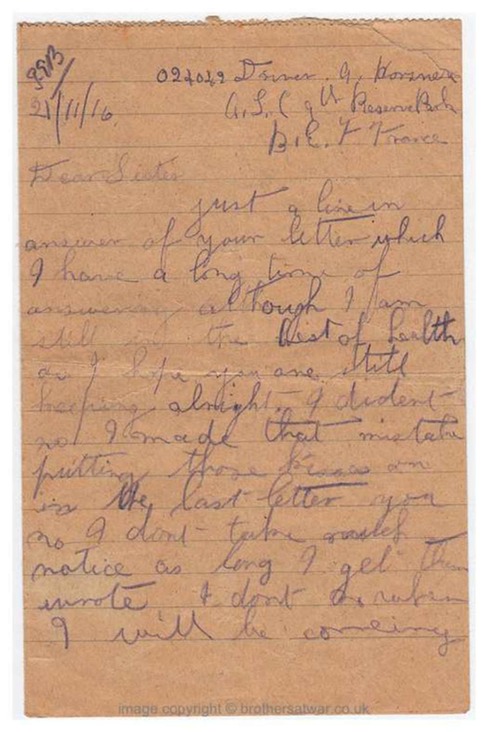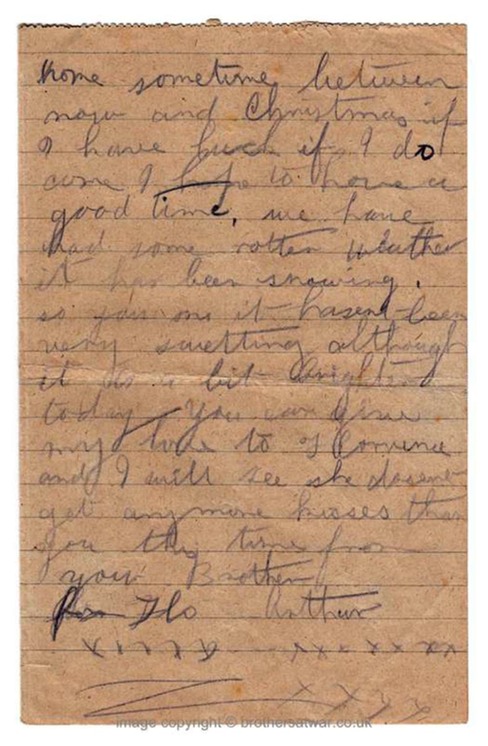 Arthur 29
024042 Driver A. Horsnell 
ASC 9th Reserve Park 
BEF France
11th November 1916
Dear Mother and Father,
Just a line in answer of your kind and loveing letter which I was please to have and glad you are keeping alright as I am alright up to the present.
I see you have sent the gloves but I haven't got them yet but will let you no when I get them.
I hope to see [you] sometime now before Christmas if I have luck.
The weather has been awful lately. Until this last couple of days it has been alright.
I always get all your letters but there is a delay sometimes. You can give my love to Grandmother.
It is a job to no what to put in to fill it up.
From your son,

Arthur
xxx

Arthur 30
024042 Driver A. Horsnell 
ASC 9th Reserve Park 
BEF France
21st November 1916
Dear Sister,
Just a line in answer of your letter which I have a long time of answering although I am still in the best of health as I hope you are still keeping alright.
I didn't no I made that mistake putting those kisses on the last letter. You know I don't take much notice as long [as] I get them wrote. 
I don't no when I will be comeing home. Sometime between now and Christmas if I have luck. If I do come I hope to have a good time. 
We have had some rotten weather. It has been snowing so you no it hasn't been very swetting [sweating] although it is a bit bright today.
You can give my love to Florence and I will see she doesn't get anymore kisses than you this time.
From your brother

Arthur
xxxxxxxxxxx
For Flo
xxxxx