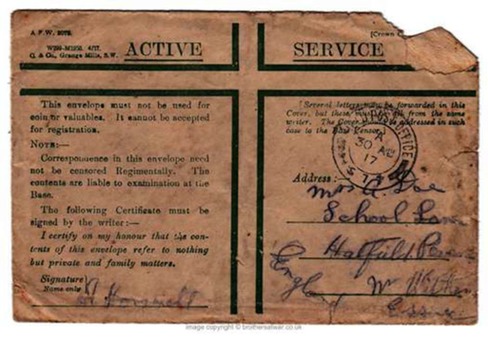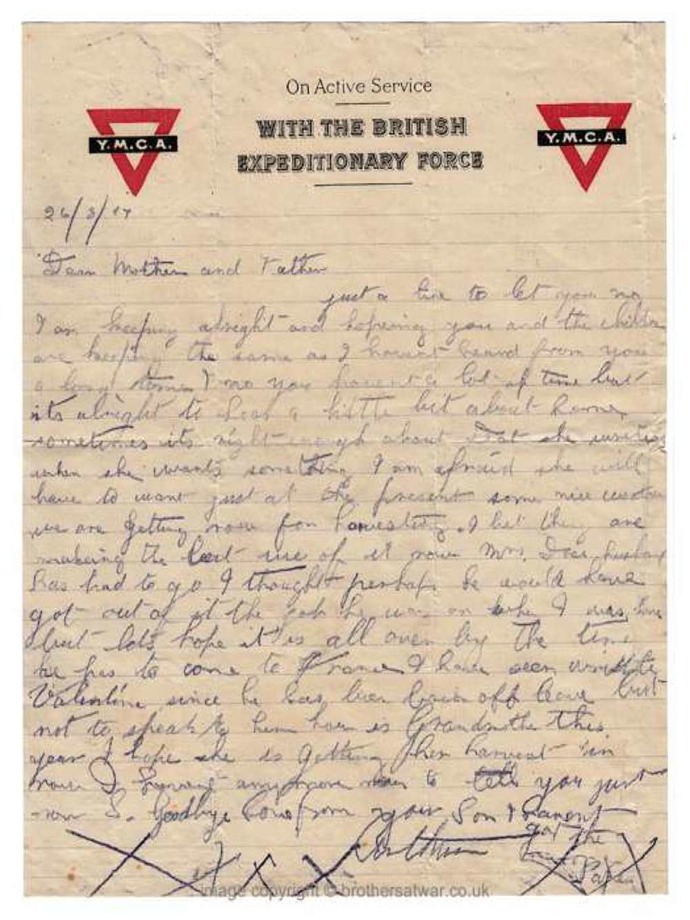 Arthur 43
26th August 1917
Dear Mother and Father,
Just a line to let you no I am keeping alright and hopeing you and the children are keeping the same as I haven't heard from you a long time. 
I no you haven't a lot of time but it's alright to hear a little bit about home sometimes. 
It's right enough about Dot. She writes when she wants something. I am afraid she will have to want just at the present. 
Some nice weather we are getting now for harvesting. I bet they are making the best use of it now. 
Mrs Doe's husband has had to go. I thought perhaps he would have got out of it, the job he was on when I was home but let's hope it is all over by the time he has to come to France.
I have seen [??] Valentine since he has been back off leave but not to speak to him. 
How is Grandmother this year? I hope she is getting her harvest in now. 
I haven't anymore news to tell you just now.
So goodbye. 
Love from your son,

Arthur
xxx
I haven't got the papers.