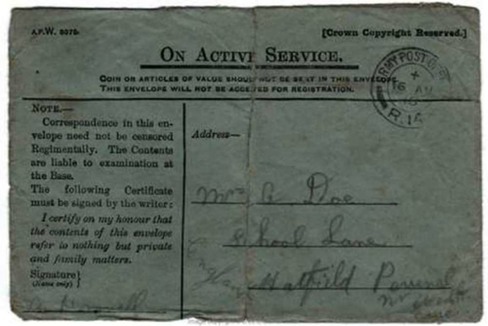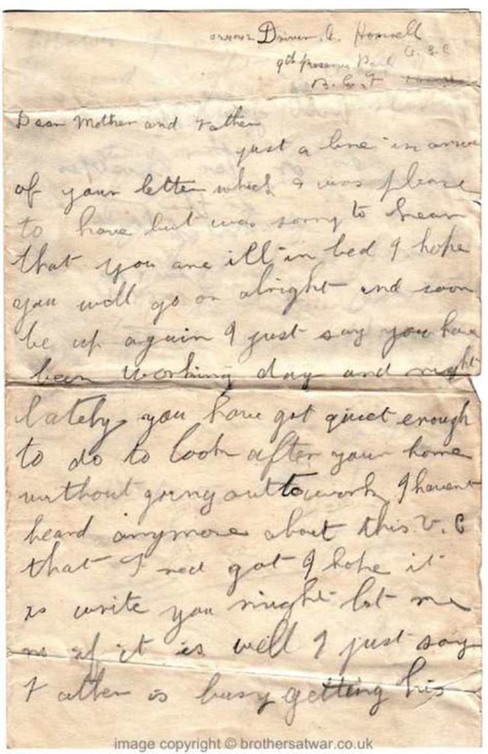 Arthur 21
024042 Driver A. Horsnell 
ASC 9th Reserve Park 
BEF France
[not dated; August 1916]
Dear Mother and Father,
Just a line in answer of your letter which I was please to have but was sorry to hear that you are ill in bed. I hope you will go on alright and soon be up again. 
I just say you have been working day and night lately. You have got quite enough to do to look after your home without going out to work. 
I haven't heard anymore about this VC that Fred got. I hope it is write. You might let me no if it is.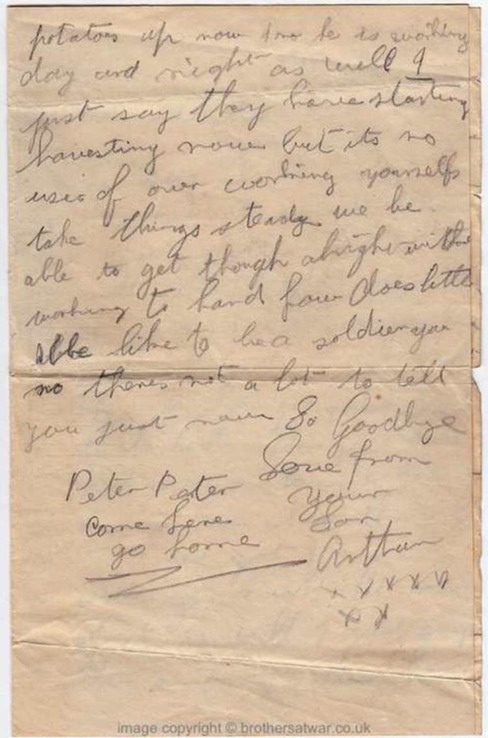 Well I just say Father is busy getting his potatoes up now. I no he is working day and night as well. I just say they have started harvesting now but it's no use of over working yourselfs. Take things steady. We be able to get through alright without working to hard.
How does little ?? like to be a soldier?
You no there's not a lot to tell you just now.
So goodbye.
Love from your son,
Arthur
xxx
Peter Peter come here go home.
Will you put one or two envelopes in the next time you write.